Asset Protection
Asset Protection is the process of protecting your wealth (investments, property, assets, etc) from the possibility of future creditors attempting to take it from you or your family in the event of a bankruptcy or some other financial tragedy.
A secure asset protection legal plan begins with a complete evaluation of the business and personal liability risks faced by each of our individual clients. A large portion of asset protection planning involves organizing personal or business structures in order to take full legal advantage of limited liability protection available when an insightful asset protection strategy is employed.
At Gadarian & Cacy, PLLC, we strive to protect accumulated personal assets, such as business and personal real estate properties and other wealth and investments, from all financial liability risks.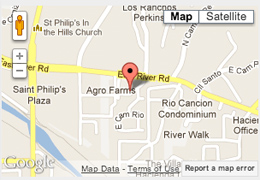 Location
Gadarian & Cacy, PLLC
2200 E River Rd, Suite 123
Tucson, AZ 85718

T: 520-529-2242
F: 520-577-6020