Contact Us
Gadarian & Cacy, PLLC
2200 E River Rd, Suite 123
Tucson, AZ 85718
T: 520-529-2242
F: 520-577-6020

Tax Strategy
Tax Strategy law assists individuals in planning the most beneficial method to acquire, operate and dispose of real estate property, business and personal finances. Read More
---
Asset Protection
Asset Protection is the process of protecting your wealth (investments, property, assets, etc) from the possibility of future creditors attempting to take it from you or your family in the event of a bankruptcy or some other financial tragedy. Read More
---
Estate Planning
Estate planning involves the process of an individual or family arranging the transfer of their assets in anticipation of death or serious disability. Read More
---
What is Estate Planning?
Basically, estate planning involves safely transferring your property and other financial assets to your family and loved ones in the event of death. A will is the most common document associated with estate planning and it is critical to plan your estate with professional attorneys who understand your values and long term goals for your property and wealth. It can also involve living irrevocable trust, general/durable power of attorney, healthcare power of attorney, and living wills.
---
What is Asset Protection?
Essentially, asset protection is the process of protecting your wealth (investments, property, assets, etc) from the possibility of future creditors attempting to take it from you or your family in the event of a bankruptcy or some other financial tragedy. Asset protection provides you with financial security and confidence that your wealth will be protected from any potential fiscal pitfalls.
---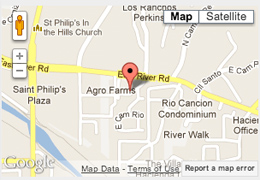 Location
Gadarian & Cacy, PLLC
2200 E River Rd, Suite 123
Tucson, AZ 85718

T: 520-529-2242
F: 520-577-6020